About Hoot N Holler Bird Toys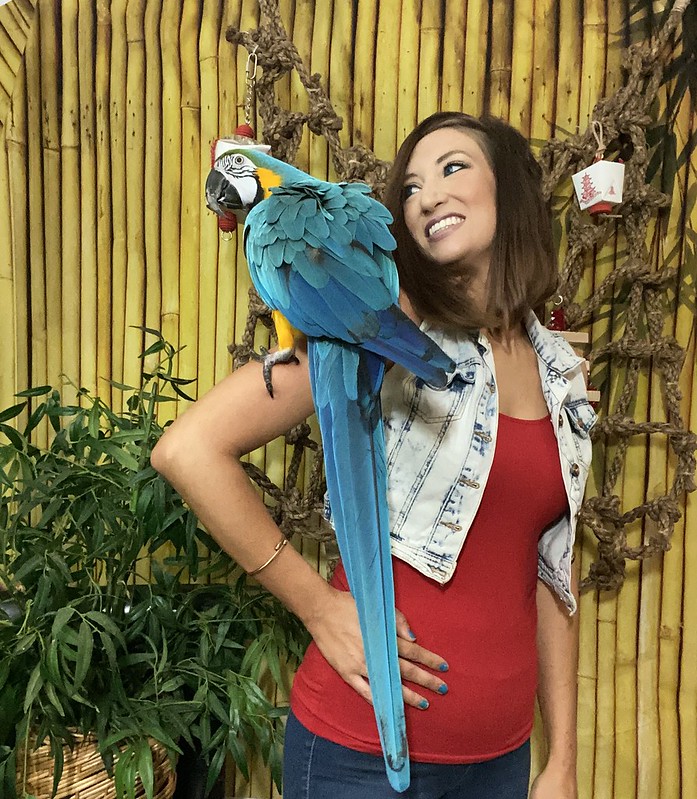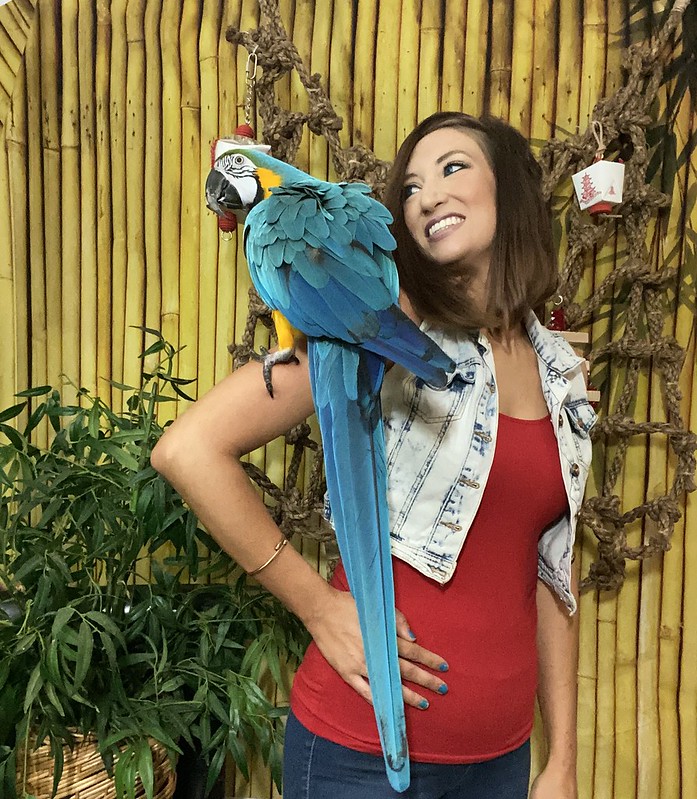 Hi! I'm Kate, owner and creator of HootnHollerBirdToys.com!
I am a parrot owner, just like you, and I have a passion to constantly create and a deep love for all animals.
From the age of 5, I was given my first pair of cockatiels and was hooked! Since that time, I have been fortunate enough to care for and share my life with many bird species; including parrotlets, parakeets, quakers, lorikeets, patagonian conures, macaws, cockatoos and my favorite- the super silly yet stubborn amazons!
This wide range of birds has given me insight on what each species enjoys as far as toys and foraging enrichment. I am constantly learning from observing my own birds and listening to my customers experiences.
The knowledge I gain from my experience goes into each and every toy I craft. It is my hope that these toys bring your birds many hours of enrichment and mental stimulation!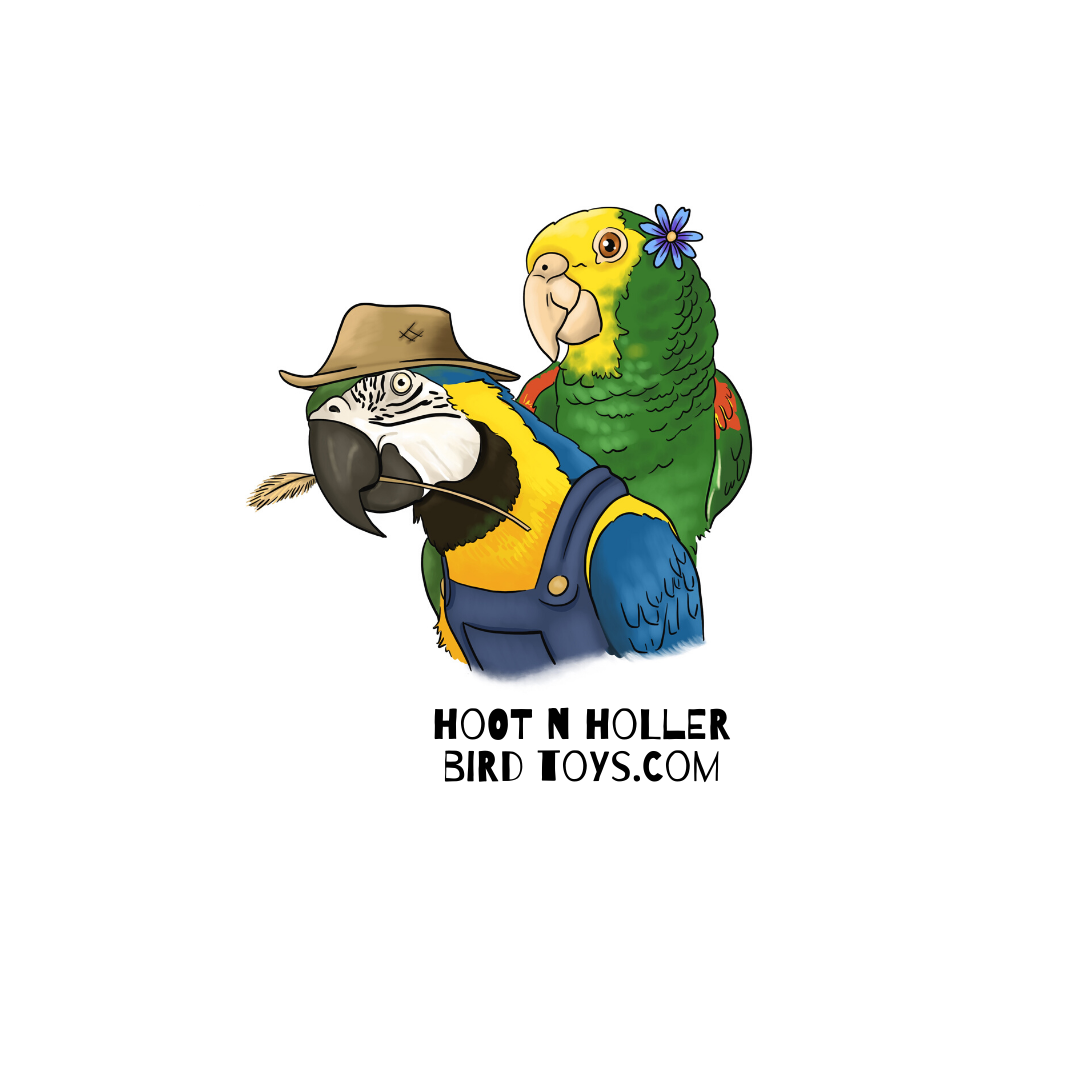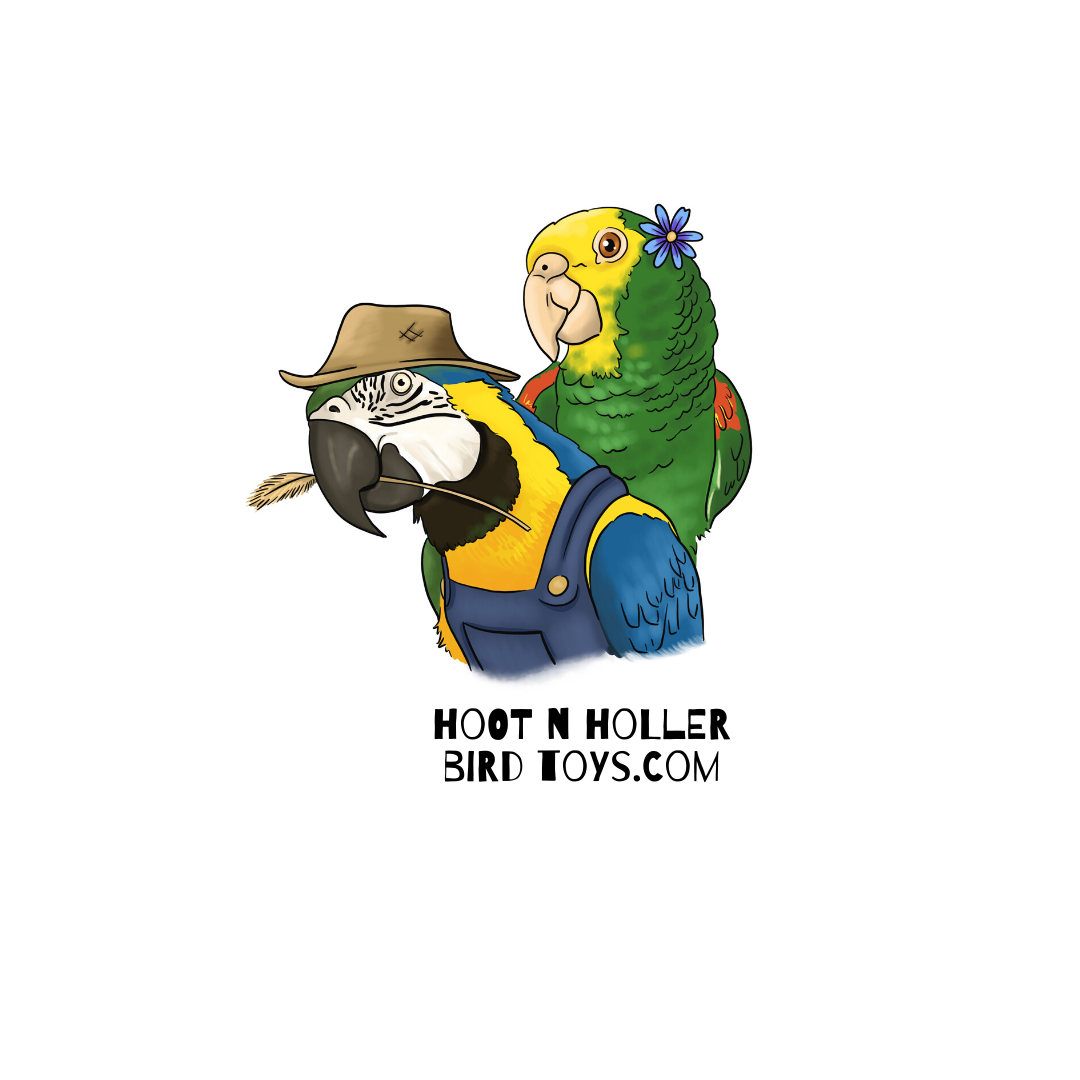 How It Started
HootnHoller began in early 2018 after my father passed and left me all his wood working tools. With my passion for animals and a drive to create, I took his gift and started my business. My dad is very much in everything I do, he is even represented in my logo as my macaw, Walter.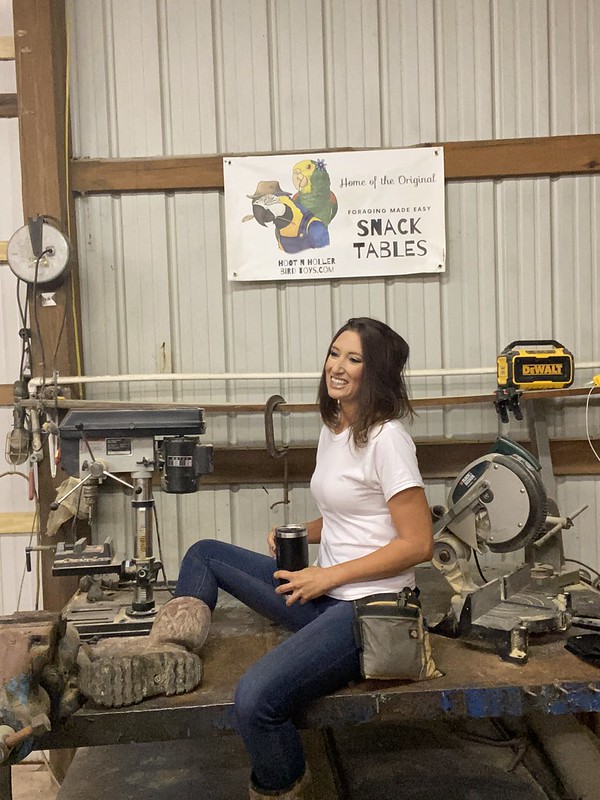 Every Toy is Made Especially for Your Particular Bird - By Me!
At HootnHoller, you can trust that all materials are hand chosen by me for their safety, and that all wood is locally sourced and is bird-safe and untreated. When you receive your bird's toys, you can feel confident knowing all steps to make that toy were done by me, another bird owner!
Before any toy can be built, materials must be chosen, wood must be cut, sanded and even colored with high quality bird safe dye.
When you purchase toys from a pet or retail store, do you know who made that toy? Do you know what dye or wood was used?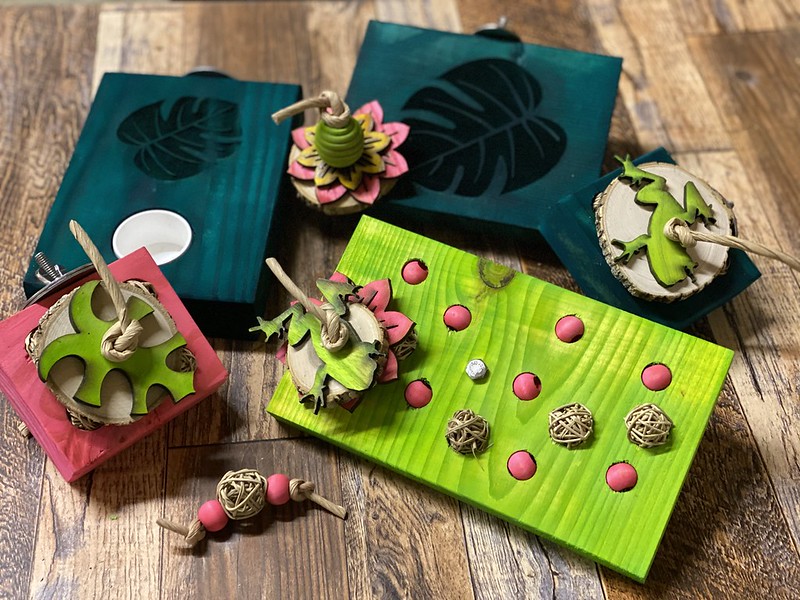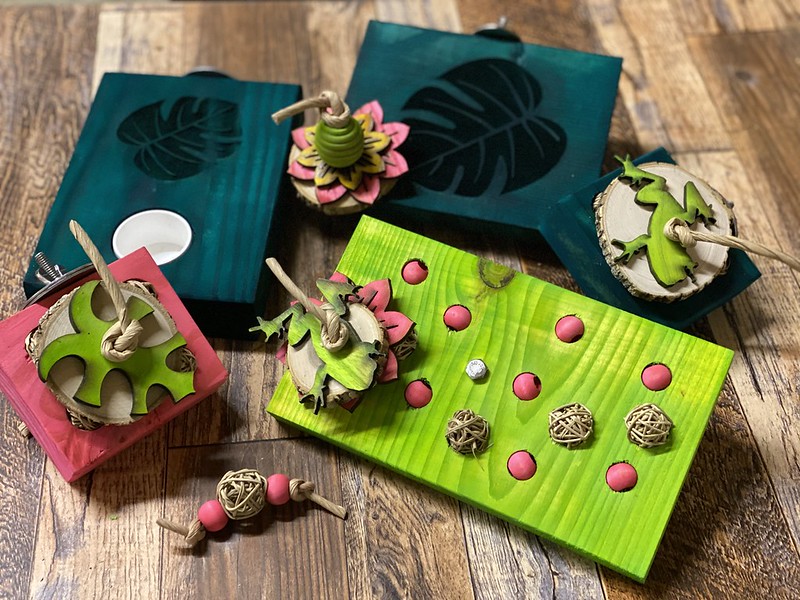 Unique Bird Toys You Won't FInd Anywhere Else
HootnHoller Bird Toys are unique handmade creations you won't find anywhere else. All toys are designed and crafted by myself personally, right here in the USA.
HootnHoller is not a reseller, it's the source! You won't find bird toys here that you see in your local pet store; each toy is designed for your particular bird upon ordering and can be customized to suite your bird's interests.
Can your pet store do that?
Contact me today to customize any toy!