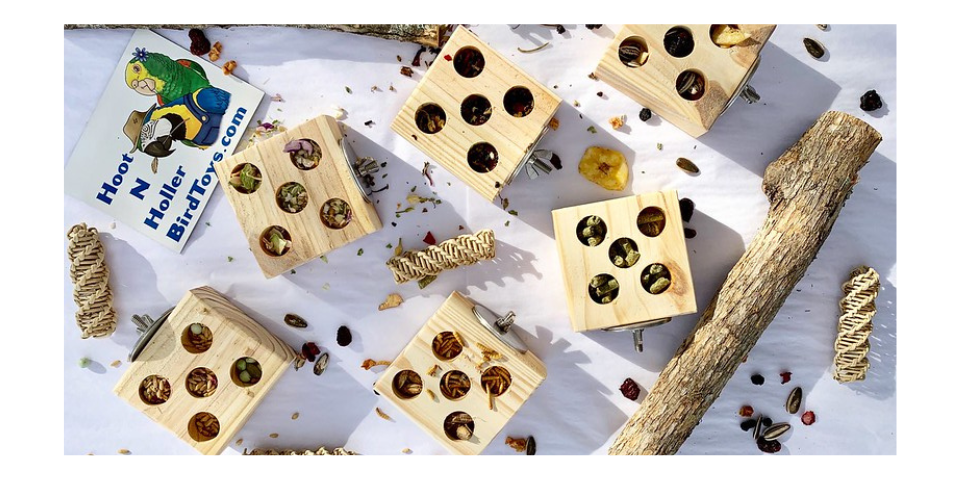 It's a Foraging Feeder. It's a Perch. It's a Climbing Wall!
Incorporating Snack Tables in your birds' enclosures can encourage movement, exploration, foraging and prevent birdie boredom! We suggest placing 3 or more Snack Tables in each enclosure to encourage exercise and movement.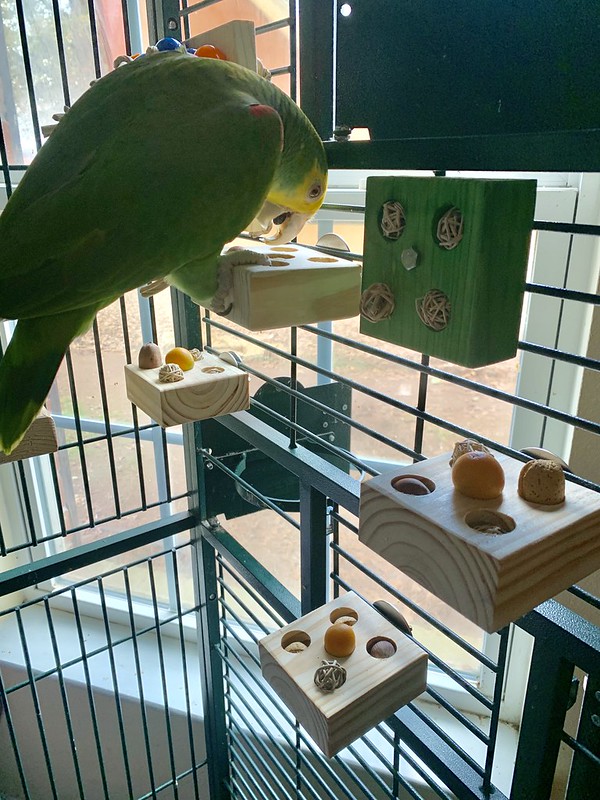 Encourage Movement While Saving Cage Space
Our Original Snack Tables can be placed anywhere within the cage, creating perches and climbing areas without taking up too much space. Birds will explore each Snack Table and investigate every cranny, seeking food - an activity they perform daily in the wild!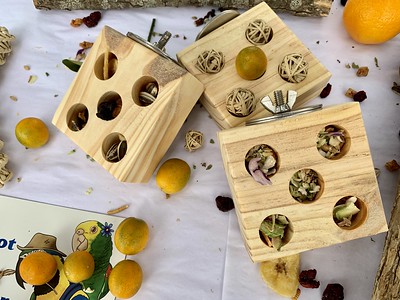 What Will You Put In Your Bird's Snack Tables?
When adding dried foods or treats to Snack Tables, less is more! By placing only small amounts of foods in each Snack Table, your bird is likely to make less mess, eat more, and move to another Snack Table to find more food! Healthy Snack Table additions include: Freeze Dried Vegetables, Seed Mixes, Nuts, Mealworms, Small Fruits such as Kumquats and more! Try using vine balls and corks as well for more variety!
Subscribe to our newsletter
Promotions, product updates, and best offers. Directly to your inbox.